2nd Amendment Protection Act Passes Out Of Committee
KSCB News - February 27, 2013 11:24 am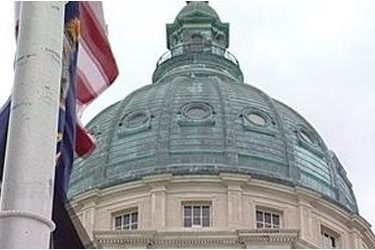 On Tuesday morning the Second Amendment Protection Act with a couple of small amendments passed out of the Federal and State Committee
with a voice vote with no opposition.
State Representative Reid Petty who was a co-sponsor of the bill and who sits on the Federal and State Committee was very pleased with the outcome.
"Kansans want their right to bear arms protected that is guaranteed to them in the constitution. This bill goes a long way to do that and I am happy to
see this bill get out of committee and now go to the House floor," Petty said.
The Second Amendment Protection Act states that "Any act, law, treaty, order, rule or regulation of the government of the United States which violates the second amendment to the constitution is null, void and unenforceable in the state of Kansas."
The bill will now go the full House for a vote.