29 year old Father Claims To Have 21 Children
KSCB News - April 5, 2011 8:32 am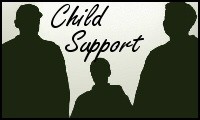 On paper, he has 20, possibly 21 children. With a minimum wage
job, he can't afford to support them all.
What is the state to do?
Desmond Hatchett, 29, said he wasn't out to set a record, though he certainly holds it in Knox County Juvenile Child Support
Court.
Hatchett's children range in age from newborn 11.
There are at least 11 mothers; probably several more.
Constitutionally, there is nothing the state can do to limit him from having more.
"I had four kids in the same year. Twice." Desmond Hatchett stated.
On Friday, his name appeared on the docket 11 times; Representing about 15 of his 21 children.
"Can you keep up with it all?" Hatchett was asked.
"Yeah," he said.
"You know all their names, and ages and birthdays?"
"Yeah."
Hatchett's name is pretty controversial at the old courthouse.
"The children can't be supported all by Desmond, so the state of Tennessee has had to step in," Hatchett's attorney Keith Pope said.
It's your tax dollars at work.
WVLT spoke with one mom who has two children with Hatchett.
She is supposed to get $67.50 a month. But many times, she gets a lot less than what she's owed. They all do.
"It'll make it through half the month," the unidentified mom said.
She told reporters, Hatchett is the father of her two sons. And she says her 4-year-old is expensive enough on his own. "He's a heavy milk drinker. And milk is not cheap," she said.
"It's frustrating, but usually, when I ask he give it to me," she continued.
It's due process– the state is only allowed to take 50% of Hatchett's paycheck. That's 50% split multiple times.
"You look at when they filed, how many children they have– he has several mothers that he has two children with. And, it's tough" Pope explained.
Still, Hatchett says the women knew what they were getting into. They were all aware of his large family.
One said, she doesn't like it but she deals with it. "It's about the kids. Not the parents," she said.
Hatchett agrees he should do what's best for the kids.
"Do you intend to keep having children?" WVLT asked.
"No." Hatchett replied.
"You're done?"
"I'm done. I'll say I'm done."
"What made you say that?"
"I didn't intend to have this many. It just happened," Hatchett said.
Desmond Hatchett spent part of Friday afternoon jailed while a child support referee decided how to split up the $400 he brought to court.
If he doesn't pay what he owes, he will go back to jail because he is on an automatic jail order.
The mothers of Hatchett's children are supposed to get anywhere from $25 to $309 a month, but when his paycheck is garnished amongst them all, some women only get a $1.98 a month.