28 Saints Earn NJCAA All-Academic Honors
Joe Denoyer - July 18, 2023 10:03 am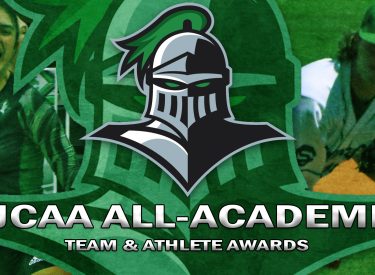 by Jay Daubenberger
28 Seward County student-athletes were recognized by the NJCAA for their hard work in the classroom this year as they were awarded NJCAA All-Academic honors for the 2022-2023 school year.
The NJCAA announced their Academic Student-Athlete Awards on Monday with2 8 Saints being named to the list. Eight Saints were named to the All-Academic Third Team, posting GPAs between 3.60-3.79. Twelve more Saints student-athletes received All-Academic Second Team honors, achieving GPAs of 3.80-3.99. The final eight Saints to receive honors earned the highest level of recognition as Baseball's Todd Baffa, Jace Bost, Trent Duarte, and Ranse Radtke joined Clara Duarte (Volleyball), Ariana Escalante (Women's Basketball), Aaliyah Gutierrez (Softball), and Kole Scott (Men's Basketball) on the All-Academic First Team as perfect 4.0 students in the classroom.
Five Saints teams were recognized by the NJCAA among the best academic teams of the 2022-2023 school year. Men's Tennis led the way with a GPA average of 3.29 followed by Volleyball with a 3.28 GPA average, Baseball with 3.24, Softball with 3.20, and Women's Basketball with 3.14 to round out the All-Academic Team honorees.
Seward County Director of Athletics Dan Artamenko gave high praises to his student-athlete's hard work and dedication in the classroom saying "all of us here with Seward County Athletics are very proud of our student-athletes and their efforts in the classroom with their studies. We have high expectations for all of our athletes not just with their athletics but also with their academics here at Seward County CC and they exceeded those expectations".
First Team:
Todd Baffa (Baseball)
Jace Bost (Baseball)
Clara Duarte (Volleyball)
Ariana Escalante (Womens Basketball)
Trent Gerber (Baseball)
Aaliyah Gutierrez (Softball)
Ranse Radtke (Baseball)
Kole Scott (Mens Basketball)
Second Team:
Malena Catala (Volleyball)
Logan Dodge (Volleyball)
Kavlyn Giacomelli (Volleyball)
Jaxson Gregg (Baseball)
Aubreigh Haxton (Volleyball)
Kylee Hunt (Womens Basketball)
Aidan Moore (Baseball)
Conner Raney (Baseball)
Brady Ritzmann (Baseball)
Trenton Rowan (Baseball)
Jessica Sales (Volleyball)
Tre Stafford (Mens Basketball)
Third Team:
Connor Cox (Baseball)
Jailyn Johnson (Womens Basketball)
Maria Landa (Softball)
Seyun Park (Volleyball)
Richard Patte (Mens Tennis)
Avery Ragsdale (Softball)
Natalia Sewell (Softball)
Noemi Tudon (Softball)