2018-19 Sports Physical Provider List
Brock Kappelmann - April 24, 2018 12:30 pm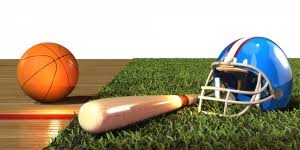 Parents and Students,
Listed below are the local Medical Providers who have agreed to offer reduced price School Sports Physicals to Liberal 7th thru 12th graders entering the 2018-2019 school year.  These physicals are for sports participation purposes only!  These appointments are not intended to be a complete physical or catch up for vaccinations and these services will not be provided!
These providers have agreed to provide Sports Physicals to you for the cost of $25.00.  You must provide payment at the time of your visit, you will not be billed for the service.  If you wish to file with your insurance company you may do so, but that will require you to pay the regular fees charged by your insurer and will be billed as such if you make your appointment for insurance billing.
You may obtain Sports Physicals for the 2018-2019 school year after May 1, 2018.  DO NOT wait until the last minute to schedule your physical as these providers are seeing patients regularly and may have full clinics and not be able to see you immediately!
Please contact the provider of your choice and set up an appointment to get your physical done.  This is not a walk-in service!
Dr. Brandi Boller        11 W. Parkway        (620) 624-0142
Dr. Rick Fitzgerald        1031 N. Kansas Ave.        (620) 624-7550
Dr. Varinder Gill        111 E. Tucker Rd.        (620) 624-1100
Dr. Nargis Husainy        117 W. 4th St.            (620) 624-5066
Dr. Juvenal Jabel        102 E. 11th St.         (620) 624-2565
Juvy Jabel, APRN        102 E. 11th St.            (620) 624-2565
Heidi Riley, APRN        102 E. 11th St.            (620) 624-2565
Laura Kane, APRN        102 E. 11th St.            (620) 624-2565
Jayme Applebee, APRN    222 W. 15th St.        (620) 624-3811
Melia Stoll, APRN        222 W. 15th St.        (620) 624-3811
Dr. Randhawa            555 W. 15th St.        (620) 624-0702
Tracy Fowler, APRN        555 W. 15th St.        (620) 624-0702
Dr. Van Trinh            555 W. 15th St.        (620) 624-0702
Britt Short, APRN        555 W. 15th St.        (620) 624-0702
Lindsey Carter, APRN        555 W. 15th St.        (620) 624-0702