2 Motorcycles Collide in Cimarron County
Joe Denoyer - October 11, 2023 8:09 am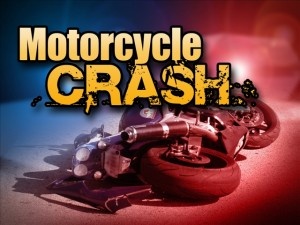 An injury accident occurred at 3:40 pm Tuesday afternoon at the intersection of E0200 and N0260, approximately 2 miles west of Boise City, OK in Cimarron County OK.
A 2018 Honda XR650 motorcycle driven by Stephen Dale Williams Jr, 52 of Chapel Hill, NC and a 2023 KTM 500 motorcycle driven by Robert Michael White, 57 of Pittsboro, NC were both southbound on N0260. Both vehicles failed to stop for a stop sign. Williams was following White too closely and failed to reduce speed for the turn. Williams bumped the back of Whites motorcycle and rolled one quarter time. Williams bike departed the roadway to the right and came to rest on its side with Williams underneath. He was transported by ambulance to Cimarron Memorial Hospital in Boise City, OK. He was admitted in stable condition with leg injury.
White was not injured.