13 Dead, 7 Missing In OKC Tornados
KSCB News - June 3, 2013 8:17 am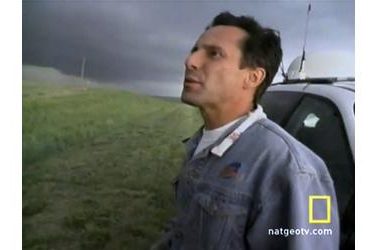 Oklahoma authorities now say 13 people are dead from Friday's tornadoes and flash floods. Another seven people, including five children, are missing.
The Oklahoma Medical Examiner's Office added a total of four victims on Sunday to the list of the dead. Among those killed in the storms are four children and nine adults.
Medical Examiner's Office Amy Elliott spokeswoman didn't detail circumstances about how the victims died and didn't reply to messages. Names of the dead weren't released.
Searchers were still working Sunday to find seven missing people.
Deputy Fire Chief Marc Woodard says the missing are from two different areas in Oklahoma City and that all were swept away by flood waters.
Three veteran storm chasers were among those killed.
Jim Samaras said Sunday that his brother Tim Samaras was killed. Tim Samaras' son, Paul Samaras, and another chaser, Carl Young, also died.
The men were from Colorado but traveled the Great Plains in search of bad weather.
The three died Friday night near El Reno when an EF3 tornado with winds up to 165 mph hit the Oklahoma City area during rush hour.
The national Storm Prediction Center in Norman said the men were involved in tornado research.