12 Year Olds Advance to State Title Game While 9 Year Olds Win Again
KSCB News - July 18, 2010 12:00 am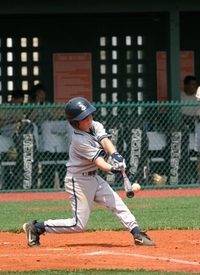 The 12 Year Old Liberal Rattlers Cal Ripken League team won 14-0 Sunday over Emporia in Hillsboro to advance to the State Championship Game.
The Rattlers are 3-0 at state so far and have played the toughest schedule of anyone according to head coach Jacob Fitzgerald.
The 12 year olds will play in the title game on Monday against Emporia again at 11 a.m. Emporia would have to beat Liberal twice since it is double elimination and the Rattlers are undefeated.
The Liberal 9 year olds beat Emporia 17-11 in Paoli Sunday evening. They are 3-0 at state.