1000 Year Old Artifacts Found In Jetmore Dig
KSCB News - May 13, 2009 12:00 am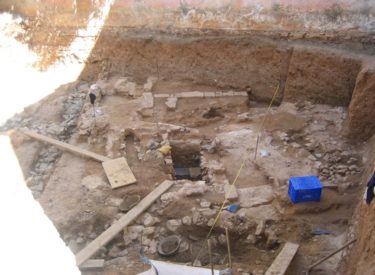 (AP) – Artifacts dating back 1,000 years were
uncovered in western Kansas during an archaeological dig that was
required before work on a dam could begin.
The director of the Center for Archaeological Research at
Missouri State University discussed the results of the April 2008
dig over the weekend in Jetmore, which is near the dig site.
Neal Lopinot said artifacts suggest the Buckner Creek area
initially functioned as an overnight camp and later as a base camp
or small hamlet.
Items uncovered in the dig included arrow points, hide-scraping
tools and the remains of a small pit-like home.
Lopinot said the occupants lived primarily on bison and deer
meat.
The dam being built in Hodgeman County will include a
440-surface-acre lake at the Buckner Creek site.
—