Wichita Men Arrested In Guymon
Joe Denoyer - September 27, 2016 12:43 pm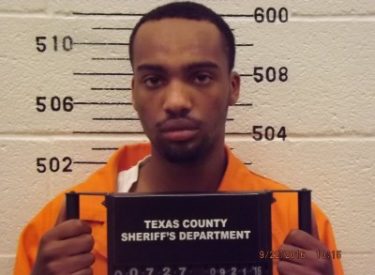 Last week, the Guymon Police Department went on a brief morning search for two men who allegedly ran from officers during a traffic stop. After reaching out to the public on social media, the men were detained. Details were released Monday morning on the arrest.
At about 3:40 a.m. on Sept. 20, officers with the Guymon Police Department conducted a traffic stop at U.S. Highway 54 and 12th Street on a tan Ford Explorer, identifying it as a defective vehicle.
During the stop, an officer was preparing to deploy his K-9, when both of the vehicle's occupants fled on foot. Officers attempted to make an arrest during the stop, but the suspects were able to escape. Assistance was requested to locate the suspects. A search ensued in the area, and both men were arrested that morning.
The suspects are identified as 22-year-old Bernard Latham Jr. and 23-year-old Joe Louis Washington both of Wichita, Kansas.
Officers searched the vehicle, locating a brown bag containing contraband. Six foil-wrapped packages were inside the bag. Three of the foil packages contained approximately 4.5 pounds of heroin, and another three packages contained approximately 4.5 pounds of methamphetamine. Officers also found one white plastic grocery bag with another half pound of methamphetamine.
Latham and Washington are being charged with Aggravated Trafficking and Conspiracy to Commit Trafficking. The case as been forwarded to the district attorney's office for prosecution. – See more at: http://guymondailyherald.com