Southwest Symphony Society Kicks Off Season With Special Concert
KSCB News - October 5, 2012 8:31 am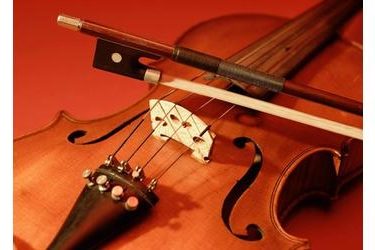 Southwest Symphony Society will present Dr. Steve Yingling and F. Joseph Toma in concert at 7 p.m. Saturday, Oct. 6, at the SCCC Showcase Theater. Dr. Yingling is a former Southwest Symphony Society member and Mr. Toma formerly played with the Baghdad Symphony. Admission is a free-will donation.
A short annual meeting will be held prior to the concert. Refreshments will be served at the concert but there will also be a public reception for the musicians after the concert at the Baker Arts Center, 624 N. Pershing.
Although selections for the concert could change, the repertoire includes Antonio Vivaldi Concerto for Two Violins, Strings and Basso continuo Op.3 No.8; A Otto Rieding Concerto in B Minor op.35; Weinawski op. 18; Cantabile Niccolo Paganini; Meditation; Schindler's List; Jeeves and Wooster theme; Czardas V. Monti; Beriot Duos; Table Music by Mozart and "Over the Rainbow."
The Southwest Symphony Society is a Liberal non-profit organization dedicated to promoting classical and contemporary music in the community utilizing the talents of local and professional musicians. For more information about the concert or the Southwest Symphony Society, call 629-0203.