South Middle School Teacher 2015 Horizon Award Winner
KSCB News - January 9, 2015 3:55 pm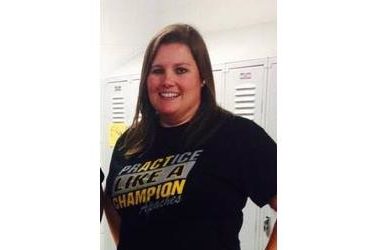 The Kansas State Department of Education (KSDE) announced the recipients of the 2015 Kansas Horizon Award, which recognizes exemplary first-year educators. First-year educators from around the state received this distinction and will be honored at a special ceremony during the Kansas Exemplary Educators Network (KEEN) State Education Conference on Feb. 20, 2015 in Topeka.
The Kansas Horizon Award program, which is sponsored by KSDE, allows all school districts in the state an opportunity to nominate one elementary and one secondary teacher for the award. To be eligible for the award, teachers must have successfully completed their first year of teaching and have performed in such a way as to distinguish themselves as outstanding. The program is a regional competition with four regions corresponding to the state's U.S. Congressional districts. Four elementary and four secondary classroom teachers may be selected for the award from each region.
South Middle School Social Science teacher Leah DeTavernier has been named a 2015 Kansas Horizon Award Winner. The Kansas Horizon Award recognizes outstanding first year teachers. Ms. DeTavernier who is originally from Michigan is currently in her second year of teaching and was nominated for the award based on her performance last year as a first year teacher. Ms. DeTavernier also sponsors STUCO and coaches girls basketball and girls soccer at South.