Seward Splits with Barton's Best
KSCB News - March 12, 2015 7:15 am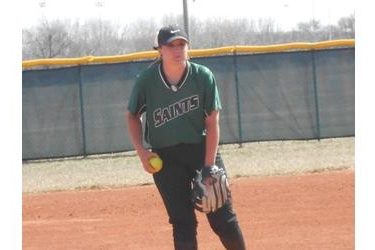 Barton has their best softball start in school history. Their 28 home runs coming into Wednesday's double header at Seward leads the conference and is more than the next four schools combined in that category. But when they ventured to Liberal Wednesday, they settled for a split with Seward. Barton won the first game 3-1 before Seward took game two 8-3.
In game one, Seward mustered just two hits while Barton blasted their 29 homer of the season. Alex O'Brien struck out seven in the loss. Seward scored in the first while Barton plated single runs in the fourth, fifth, and seventh.
Seward won game two by scoring eight runs on nine hits and feasting on four Barton errors. Jaidyn Mawhinney, Kolby Hamilton, and Hannah Clark had two hits a piece. Grace Peterson drove home three runs. Jaclyn Wagner struck out five, walked one, and scattered three hits. Seward scored single runs in the first and second before scoring two a piece in the third and fourth innings. They added two in the sixth.
Seward is 13-9 and 4-2 in the KJCCC West. Barton is 15-6 and 2-2. Seward hosts Williston State Friday at 2.