Seward Softball Breaks Through at #1 Butler
KSCB News - April 3, 2014 6:43 am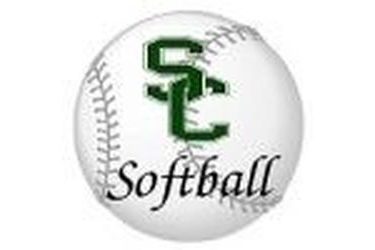 The Seward softball team sleighed the dragon. Seward split at #1 ranked Butler Wednesday afternoon in El Dorado. Butler won 10-2 but Seward won 7-1 in game two. Butler still holds a commanding advantage in the Jayhawk West at 5-1 and Seward is 7-3. But the significance of Seward winning at Butler can't be minimized.
Butler flexed their muscles in game one. Seward jumped out to a 2-1 lead after three but the Grizzlies countered with two in the fourth, one in the fifth, and six in the sixth to put the game away. Seward committed four errors in the loss. Pokey Ewell hit a homer in the loss.
Seward took game two for the program's biggest win since their Region 6 championship team of 2010. Seward scored two in the first, third, and fourth innings. They added a run in the seventh. Seward out-hit Butler 9-4. Becky Allen led the way going 3-3 with a triple, double, and three RBI's. Felisha Vogelaar added a pair of hits. Katelyn Craker struck out six in the win.
Seward is 33-8 overall and 7-3 in the Jayhawk West and lost three of four to Butler this regular season. Butler is 19-4 and 5-1 in the Jayhawk West.
Seward hosts Lamar Saturday at 1.