Scott City Walks Past Liberal
KSCB News - April 11, 2012 7:26 am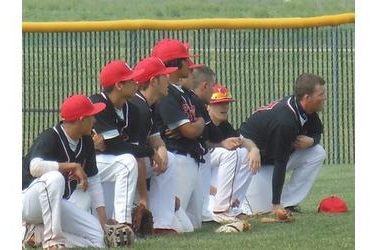 Scott City took two at Liberal Tuesday evening 7-4 and 3-0.
In game one, the Beavers (4-2) jumped out to a 5-0 lead. The Redskins rallied with three in the sixth to make it 5-4. Scott City plated two in the seventh for insurance. Liberal pitchers walked nine and beaned one. Four of the Scott City runs made it on base by walk or beanball. Jared Fox pitched six innings allowing just four hits. The Redskins out hit the Beavers 7-5 in the game. Lorenzo Pando and Brandyn Terrazas had two hits a piece and both drove in a run.
In game two, Liberal mustered just one hit as the Beavers scratched out two hits. Brent Lenear pitched five solid innings before Collin Ware pitched two scoreless innings.
Liberal is 2-6 and hosts Guymon Monday at 4:30 for a single game.