Residential Fire At 708 E. Spruce In Liberal
KSCB News - June 9, 2014 11:44 am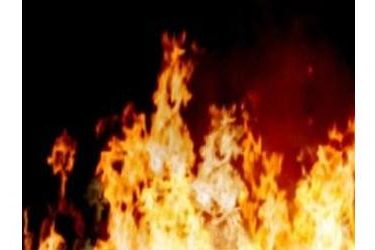 At 11:54 am on Sunday, Liberal firefighters were called to the scene of a residential structure fire at 708 E. Spruce St.
First units on scene noted heavy smoke venting from a basement escape window as well as the eaves and doors. The first fire unit arrived at 11:57 am and initiated fire attack through the escape window. The residence was reported to be vacant but secondary hose lines were also advanced into the first floor and down the stairs to ensure that there were no unknown occupants present. A total of 15 firefighters fought the fire and it was declared under control at 12:20 pm. The residence was vacant at the time of the fire and no civilian or firefighter injuries were reported. Units cleared the scene at 2:52 pm. Also assisting at the fire were the Liberal Police Department, Seward County EMS and Seward County Sheriff.
The fire was contained in the basement however the entire residence suffered extensive smoke and heat damage. The fire was determined to have originated in a basement room and the exact cause is still under investigation. This fire is being investigated as suspicious in nature and individuals with any information regarding the fire are encouraged to contact either Liberal Fire Department at (620) 626-0128 or the Liberal Police Department at (620) 626-0144.