Okla. Bill Targets Relatives Of Illegal Immigrants
KSCB News - March 2, 2011 3:54 pm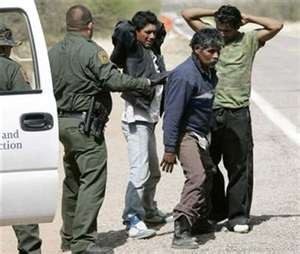 Illegal immigrants who end up in prison in Oklahoma would have their relatives deported under a bill approved in a Senate committee, despite concerns that the measure was poorly drafted.
Freshman Republican Sen. Mark Allen of Spiro said Tuesday that his bill targets illegal immigrants who are receiving state aid. He says law enforcement officers in his southeast Oklahoma district have told him illegal immigrants there are receiving state assistance like food stamps.
Several members argued state law already prohibits that.
The bill passed on a 9-7 vote after language was stripped that would have directed state agencies to determine if relatives of prisoners were receiving state aid.
The bill now heads to the full Senate.