Middle School Results
Brock Kappelmann - January 9, 2018 6:21 am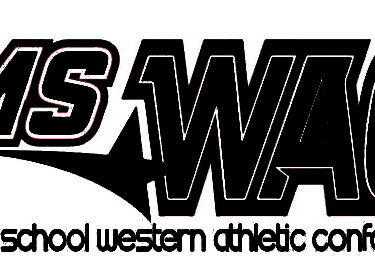 Eisenhower Warrior 7Th Grade results vs Horace Good
Thursday Night the Eisenhower Boys 7th Grade team Opened MSWAC play against Horace Good. The Warriors started strong opening up on a 9-2 run and closed the first quarter out leading 11-5. "We started fast and had multiple assists by Izzy Garcia. That unselfish play was a key factor to our quick start." stated Eisenhower Coach James Babinec.
The Hawks, however, took control of the 2nd quarter outpacing the Warriors 12 – 2. The warriors lost their rhythm and never got it back for the rest of game.
Team Leaders for the Eisenhower Warriors included Isaiah Bailey with 10 pts, both Aaron Archlueta and Christopher Robledo with 7 , Isaiah Jenkins and Izzy Garcia contributed 2 pts each. Izzy Garcia also recorded 6 assists while Isaac Ybarra and Aaron Archuleta each nabbed 11 rebounds apiece.
The Boys B-team recorded their 2nd victory defeating Horace Good 29-26. Kaden Caballero took control in the final minute scoring 5 pts to put them ahead and seal the win.
The Warriors have a week to get ready for their home opening contest against Scott City January 18th.
Monday
From Coach James Babinec – EMS Warriors 1-8-18 EMS vs. Hugoton
Monday Night the Eisenhower Warrior 7th Grade Boys opened the 2018 Campaign with a 44-40 overtime victory against the Hugoton Eagles. Both teams started the game even after the first quarter. The Warriors built a 17-10 lead only to give up an uncontested three pointer at the close of the half.
"Our Boys need to step up and be more aggressive defensively. We gave up too many shots on the perimeter and Hugoton cashed in hitting four three pointers through the game", said Coach Babinec
The game ended tied at 36 in regulation play. The Warriors took control in the overtime period outscoring the Eagles 8-4.
Leading the Warriors was Izzy Garcia with 12 pts, Christopher Robledo 11pts, Isaiah Bailey with 8 and Isaiah Jenkins 7. Christopher Robledo and Aaron Archuleta each pulled down 11 rebounds.
The Warriors travel to Garden City Thursday to play Horace Good to open Conference play.