LHS Girls Take Fourth in Colby
KSCB News - September 8, 2009 12:00 am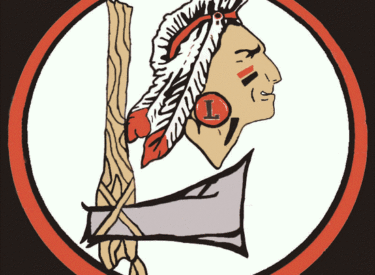 The Lady Redskins finished fourth at the Colby Invitational Tennis Tournament on Saturday. Colby led all teams with 28 points, Osborne took Second Place with 21 points, Plainville finished Third Place with 16 points, and Liberal took Fourth Place with 16 points. An injury to #1 Singles player, Susan Nguyen, took 12 points from Liberalź??s total from the start. In an attempt to play around an injury, Liberal had to shuffle their normal roster.
Individual results:
#1 Singlesź??Caitlin Workman went 0-3. She lost to Colbyź??s Caitlyn Wark 0-8, lost to Plainvilleź??s Jessica Collins 0-8, then went down to Colbyź??s Katera Harter 0-8.
#2 Singlesź??Kathy Nguyen went 1-2. She lost a close match to Colbyź??s Lauren Smith 6-8. She lost to Plainvilleź??s Kendra Husman 4-8. Then, she defeated Colbyź??s Keana Keck 8-6 to finish 5th Place.
#1 Doublesź??Kelsi Moree and Valerie Rito went 1-3 on the day. They lost to Colbyź??s Bickner/Hockersmith 0-8, then defeated Plainvilleź??s Crawford/Axelson 8-4. In an emotionally-draining tie-breaker, they lost to Osborneź??s Oliver/Cockerman 7-8 (3-7). And finally, Moree and Rito lost to Nortonź??s Corbin/Peterson 0-8.
#2 Doublesź??Alyssa Canfield and Susan Nguyen went 4-0 and took 1st Place honors. They defeated Colbyź??s Daughtery/Gerstner 8-3, they defeated Plainvilleź??s Diaz/Collins 8-0, and defeated Nortonź??s Shephard/Mcvey 8-0 . Canfield and Nguyen met Colby in a rematch for the gold, winning 8-3 to take the first place medal.
Our girls need to be more aggressive with their shots, not content with just hitting the ball back over the net. We are playing not to lose, and that is our weakness. We will work on playing with an offensive purpose, not letting other teams dictate play.