Kansas To Mark 150th With Cattle Drive
KSCB News - March 18, 2011 8:14 am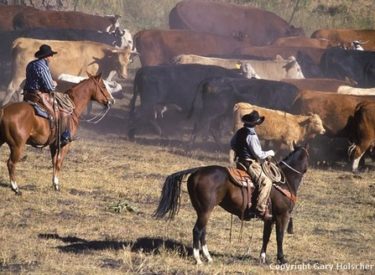 A long-abandoned cattle trail through
central Kansas will be bustling once again late this summer.
Four-hundred head of long horn cattle will be driven about 200
miles from an area in Oklahoma south of Caldwell, Kan., to
Ellsworth, Kan., to celebrate the 150th anniversary of Kansas'
statehood.
The cattle will be rounded up starting Sept. 3 and then be
driven north along the historic Cox Cattle Trial.
The cattle will pass through
Kingman and Ellinwood en route to Ellsworth, where the drive is
scheduled to end Sept. 19.
Along the route, there will be two chuck wagons, a trail boss
and horses. People with experience driving cattle will help out
inexperienced greenhorns who can ride along for $2,500.