Johnson City Assesses Storm Damage
KSCB News - July 17, 2015 10:19 am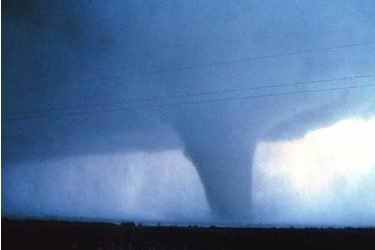 A storm rolled into Johnson City Wednesday evening causing significant damage.
It was a day of cleaning up and assessing damage for Johnson City residents.
"Around 380 something houses that have some damage to them. We have 22 businesses that have damage," said Stanton County Emergency Management Director Vaughn Lorenson.
The severe thunderstorm brought with it strong winds and some large hail.
"Pushing anywhere from dime to golf ball sized hail, heavy rains, winds were estimated between 70 and 80 miles an hour," Lorenson said.
The storm came from the South and on Thursday residents saw most of the damage was to the South side of structures.
Lorenson says damage costs haven't been totaled yet, but he says the community is working together to get things back to normal.
"They're responding real well, everybody's helping everybody. Houses got covered up last night while it was still raining," he said.