Former National Champ Named New Seward Tennis Assistant
KSCB News - October 5, 2012 6:43 am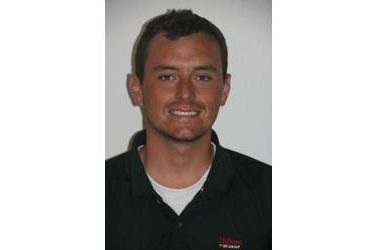 The Seward County Saints took their time to find their
new Assistant Tennis Coach, but the wait paid off as Wednesday it was
announced that former NJCAA National Champion John Haley had joined
Jerry Thor's staff for the 2012-2013 school year.
Haley comes to Seward after a brief stint as a graduate
assistant at Tyler Junior College where he helped the Apaches to a
National Championship on the Women's side and a 2nd place finish at the
National Tournament on the Men's side. At Tyler, Haley coached seven
NJCAA All-American's, including the Rookie of the Year and a pair of
tournament Players to Watch.
During his playing days Haley compiled a heck of a
resume. He started at Tyler, winning the NJCAA National Tournament at
#2 doubles as a freshman and finishing as the runner-up as a sophomore.
In singles, he could almost taste the National Championship in #4
singles as a sophomore, playing a three set classic with Leury Arias of
Laredo, dropping the third set tiebreak 6-4 to finish as the runner-up.
In both seasons with the Apaches, Tyler finished 2nd in the team
standings, coming up just points short of winning a National title both
seasons behind Laredo.
Upon completion of his days at Tyler, Haley moved on to
Cleveland State University where he played for the Division I Vikings
for two seasons. While at Cleveland State, Haley won an impressive 41
matches in singles play and 55 doubles matches in his two seasons. He
was a two-time Horizon League Champion and helped the Vikings to an ITA
Top 75 ranking for the first time in school history. His 29 doubles
wins as a senior set a school record at Cleveland State and on the
singles side, Haley cracked the top 10 in all-time wins in just two
seasons.
Haley earned a Bachelor's Degree in Psychology from
Cleveland State in 2011. He is originally from San Antonio, Texas.
Roy Allen