Flu Shots Available Thursday At Seward County Health Dept.
KSCB News - September 30, 2015 11:51 am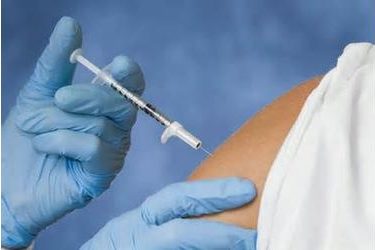 The Seward County Health Department has received its shipment of flu vaccine and will begin vaccinating the public starting Thursday.
All persons 6 months of age and older are recommended to get the flu shot every year. The flu shot is especially important for young children, pregnant women, adults 65 years and older, anyone with chronic health conditions (diabetes, heart problems, lung problems, etc.) and those who are in contact with an infant who is less than 6 months old.
Flu symptoms include: fever, headache, extreme tiredness, dry cough and muscle aches. The health department would like to remind citizens that if they are sick to please stay home to avoid spreading the illness to others, cough or sneeze into a tissue or the elbow, and wash hands frequently.
The clinic has a variety of presentations, including High dose (for those 65 years of age and older), Flu Mist, and Intramuscular shots (6 months and older). Please bring the patient's shot record and insurance card (includes Medicaid and Medicare) when visiting the clinic.
Office hours are from 8:30 a.m. to 5:30 p.m. Monday through Thursday and from 9 a.m. to noon Friday. Remember, it is not too late to be vaccinated.