Epic Wins National Award For Think Pink Video
KSCB News - August 1, 2011 4:01 pm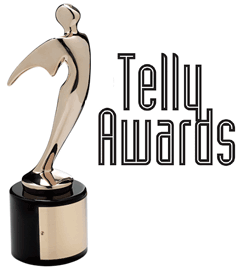 For a second year, Epic PCS is the recipient of a national video honor. This year's subject is Think Pink.
Epic PCS of Elkhart and Liberal, Kan., and Guymon, Okla., joins companies such as Walt Disney Parks and Resorts, Fox Sports Net and Time Warner Cable as a recipient of a 32nd Annual Telly Award. The Think Pink in Three Words video, awarded a bronze Telly Award in the health and wellness category, was written and directed by Linda Ward, advertising and marketing director for Epic PCS and Epic Touch Co. of Elkhart, and produced, filmed and edited by Christopher Garrison, marketing and creative designer for Epic PCS and Epic Touch.
"The video was inspired by Southwest Medical Center Public Relations Director Nancy Kletecka who encouraged Epic to be involved in the hospital's Think Pink campaign. We are delighted that the resulting project has received national attention by not only winning this award, but also having a section selected to appear on Good Morning America's Your Life in Three Words and was part of the entry for Southwest Medical Center's entry that received the national grand prize award for the National Breast Cancer Awareness Month Contest by Positive Promotions," said Ward. "This is proof that a team effort pays off."
Less than 25 percent of the Telly Award winners from the nearly 11,000 from all 50 states and numerous countries for this year were judged worthy for either a silver or bronze honor.
"A Telly could be said to be cable television's award comparable to an Emmy®. In fact the Telly statuette is made by the same firm that makes the Oscar® and Emmy®," Ward said.
Founded in 1979, the Telly Awards is the premier award honoring outstanding local, regional and cable TV commercials and programs, the finest video and film productions, and in recent years has expanded to web commercials, videos and films. Winners represent the best work of the most respected advertising agencies, production companies, television stations, cable operators and corporate video departments in the world.
This year's winners include companies, agencies and organizations of all sizes, from large multinational media companies to small ad agencies and local production houses. In addition to those named above a sample of winners include: Turner Studios, The Goodyear Tire and Rubber Co., Nickelodeon, Bass Pro Shops Film and Video Productions, Lockheed Martin, Miami Dolphins Ltd., Kansas City Chiefs, Outdoor Channel and Johns Hopkins Children's Center, to name a few.
A prestigious judging panel of over 500 accomplished industry professionals, each a past winner of a Silver Telly and a member of The Silver Telly Council, judged the competition, upholding the historical standard of excellence that Telly represents. The Silver Council evaluated entries to recognize distinction in creative work. Entries do not compete against each other; rather entries are judged against a high standard of merit.
"Winning a Telly Award, one of the most sought-after awards by industry leaders, is a wonderful achievement for our company and its in-house marketing and advertising department. The judging process is a confirmation through peer review. Congratulations to Linda and Christopher for their efforts on a personal and professional level," said Bob Boaldin, Epic Touch president.