Discarded Smoking Materials Keep Guymon Firefighters Busy
KSCB News - April 14, 2014 1:17 pm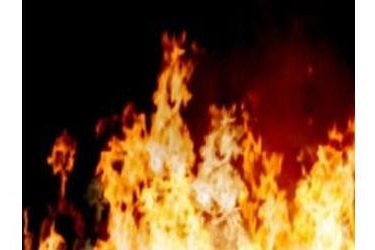 Discarded cigarettes and smoking materials kept Guymon Firefighter busy over weekend.
Friday afternoon at 5:17pm, Guymon Firefighters were called to 1106 N. Ellison for a report of smoke at a business. "Multiple customers going in-and-out of the three business there stated they could smell smoke and of something burning", said Assistant Fire Chief Grant Wadley. Fire units and personnel arrived quickly to find an improperly discarded cigarette in a flower planter smoldering beneath dry wood chips. Fire was extinguished by bystanders just before Fire units arrived, no damage was reported.
On Saturday at 4:30pm, Guymon Firefighters responded to a home alarm fire at 122 N. Canyon. On Fire units arrival, they found the house filled with smoke resulting from a cooking pan burning on a stovetop in the kitchen. The owner and occupant of the home was not home at the time in which the automatic home alarm alerted the Fire Department. The stove was turned off, burning pan removed from the home, and smoke was removed from the house by Firefighters. Smoke damage was minor.
Moments later on Saturday afternoon at 5:17pm, Guymon Firefighters were called to a grass fire north of Rd. T at Mile 32, northeast of Guymon. Three fire units from Guymon and one from Optima responded to this fire. On Firefighters arrival, they found a fast moving wildland fire which was caused from a discarded cigarette on the north shoulder of the road. The 25-30mph winds made conditions worse, but Firefighters were able to contain the fire to burning only 3 acres before extinguishing. Guymon Firefighters returned to the same area on Sunday morning at 9:23am for reported grass fire. This time Firefighters found small fence line posts burning which were quickly extinguished with only 2 units responding.
Other agencies that assisted Guymon Fire Department were Emergency Management, Texas County District #2, and the Texas County Sheriff.