Colby Makes History in Sweep
KSCB News - April 11, 2014 7:40 pm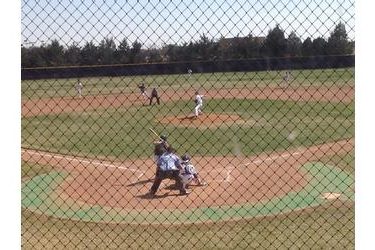 Colby swept Seward for the first time ever Friday afternoon in Colby. The Trojans continued the Saints' road misery by beating SC 1-0 and 6-2. The Saints are 5-14 on the road. The Saints fall from second to sixth with the losses.
In game one, the key number was five. Seward hit into five double plays in the seven inning game. Austin King held Colby to one run on four hits with four strikeouts and no walks. The Saints out-hit the Trojans 7-4.
In game two, the key number was nine. Seward stranded nine runners on base. JB Olson pitched all eight innings for the Saints in the loss going eight innings and allowing two earned runs, nine hits, two strikeouts, and no walks. The Trojans plated three in the first and three in the fifth. Seward committed three errors in the loss.
Seward is 24-19 overall and 12-10 in the Jayhawk West while Colby is 23-19 and 14-12 in the Jayhawk West. The same two teams meet Saturday at 1 on 1270 and kscbnews.net.