BJ's Sweep Hays and Qualify to NBC
KSCB News - July 20, 2015 9:24 am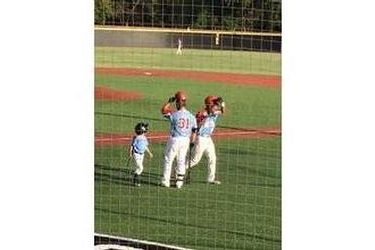 Liberal finishes their regular season with a flurry. The Bee Jays swept Hays in three games at Larks Park Saturday and Sunday. The BJ's won Saturday 10-2 and 6-4 and Sunday 5-4 in ten innings. They finish the regular season winning six in a row.
The Bee Jays were the home team in game one after the rainout in Liberal on Friday. The BJ's wasted no time putting up six first inning runs. Brady Cox hit a home run was was 2-2 with two RBI's and two runs. Jared Huber and Madison Foster added two hits a piece. Matt Michalski pitched five innings allowing two runs. Thomas Garland pitched two scoreless innings.
In game two, the BJ's rallied for a win. The Larks led 2-1 before Liberal scored four in the fifth. Gavin Wehby was 2-2 with two doubles and scored three runs. Easton Johnson was 2-3. Tyler Wiedenfeld started the game and went four innings before Grant Glaze pitched two scoreless innings and Joel Kuhnel pitched one scoreless inning for the save.
Sunday night the BJ's silenced the big Larks Park crowd by taking a 4-0 lead behind starter Brad Vassar who pitched five scoreless innings striking out eight with one walk. Jakob Hernandez pitched three scoreless innings for the win after the Larks rallied to tie the game at four. Brady Cox, Nick Brooks, and Jaylen Hubbard hit home runs in the win. Brooks was 3-5 with an RBI.
Liberal has won six straight and is 28-16 and finishes 22-14 in the Jayhawk. They have automatically qualified for the 81st NBC World Series as the Jayhawk's number three team behind division champs El Dorado and Haysville to advance to the NBC's Championship Week.
The NBC begins Friday. We don't know when the Bee Jays will play but know that when it does, it will air on 1270 and kscbnews.net.