Barton Blacks Out Seward
KSCB News - September 29, 2011 7:29 am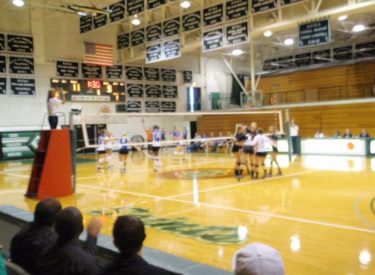 The black attire was fitting for Seward. Things didn't go well for Seward on black out night in the Green House. They lost one of their top hitters Daiane Souza to an ankle injury in a 13-13 tie in set one before losing that set and the match 3-0. It wasn't Seward's night as #18 Barton beat unranked Seward (15-25, 22-25, 20-25) Wednesday night in the Green House.
Seward actually led the first set 13-10 before a 15-2 run to end the set. Seward falls to 14-5 overall and 5-2 in the Jayhawk West. Barton is 14-6 overall and 7-0 in the Jayhawk West.
Seward hosts the Ozfest Invitational Friday and Saturday. The Saints play Dodge City Friday at noon before a 6 p.m. match against Vernon. Seward plays Frank Phillips at noon Saturday before a matchup to be announced Saturday afternoon.