Auditions for SCCC/ATS Musical Wrap Up Today
KSCB News - January 28, 2015 7:59 am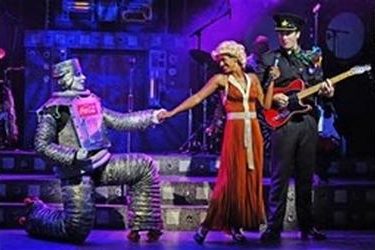 Auditions for the spring musical at Seward County Community College/Area Technical School, "Return to the Forbidden Planet" are set for today and is open to students, and all local and area residents. Seward County Community College/Area Technical School drama instructor Gloria Goodwin and music instructor Dr. Magda Silva will cast and direct the musical often described as "Shakespeare's forgotten rock-and-roll masterpiece."
Auditions are set for 4:30 p.m. Wednesday at the Showcase Theater in the Shank Humanities Building on campus, 1801 N. Kansas Ave.
Participants may opt to prepare for the audition by memorizing a short monologue from any play by Shakespeare.
The musical, which was composed by playwright Bob Carlton, based on Shakespeare's play "The Tempest" and the 1950s science fiction film "Forbidden Planet," draws on a diverse group of sources. Music in the show includes a long list of rock-and-roll classics, including "Wipe Out," "It's a Man's World," "Good Vibrations," "All Shook Up," "Gloria," "We Gotta Get Out of this Place," "Johnny B. Goode," and more. The storyline explores the age-old question of the importance of men and women in society, the challenges of exploration and discovery of new lands – in this case, outer space – along with war, love and monsters.
For more information, contact drama instructor Goodwin at 620-417-1460.