Garden City Man Arrested for Aggravated Arson
Joe Denoyer - February 7, 2017 10:06 pm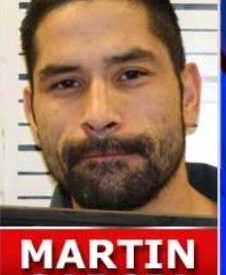 (KWCH)Police in Garden City say a man threatened a woman with a knife and set a fire to their house after a dispute over the weekend.
It happened Saturday evening in the 1600 block of Julie Street.
Police were called to a report of a man setting fire to his home while children were still inside.
When police got to the scene, they found a trash can on fire against a wall. They were able to get the can away from the house to keep it from spreading.
They found 30-year-old Martin Garcia, who was coming out of the home at the time.
Investigators say Garcia was upset after a family dispute and went to the basement and set fire to a mattress in a bedroom, then went to the kitchen and set fire to a trash can. Both fires were put out by a 50-year-old woman who also lives in the home.
The woman told police she told Garcia that officers were on the way, and at that point, he grabbed a kitchen knife and threatened her, then went outside and set fire to the trash can outside.
Police say the woman grabbed the two children, ages three and fire, and got out of the house. They were not hurt.
Garcia was booked into jail on charges of Criminal Threat, Aggravated Arson, Aggravated Assault, Cruelty to Animals and Possession of Marijuana.