11 Injured In Kansas Tornado
KSCB News - February 29, 2012 8:09 am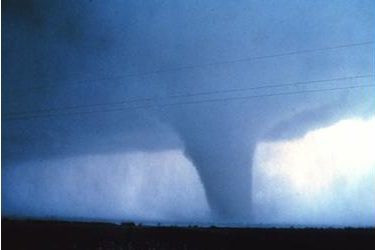 Authorities say 11 people were injured
after an apparent tornado caused heavy damage to the eastern Kansas
town of Harveyville.
Sharon Watson is a spokeswoman for the Kansas Adjutant General's
office that oversees emergency operations. She says three people
were critically injured in the storm late Tuesday, and eight others
suffered minor injuries. Many of them were taken to a Topeka
hospital.
Harveyville is a town of about 250 people southwest of Topeka.
Watson says about 40 percent of the town suffered damage. Homes
were reduced to rubble, with power lines down and gas service out
across the city.
Gov. Sam Brownback has declared a state of emergency for the
town.