Winter Wheat Planting Nearing End
KSCB News - October 23, 2012 8:35 am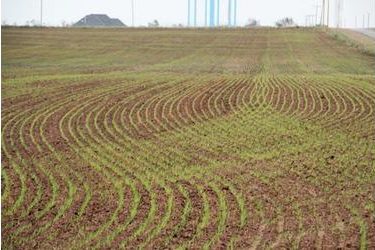 Kansas farmers have reached the 91 percent mark in planting the 2013 winter wheat crop.
In its weekly crop report Monday, Kansas Agricultural Statistics Service also said about 62 percent of the wheat has emerged.
The agency says 2 percent of the young wheat is rated in excellent condition, with 38 percent rated good, 49 percent fair and 11 percent rated poor to very poor.
Meanwhile, the fall harvest of other Kansas crops is moving ahead amid mostly dry, warm conditions around the state.
The corn harvest was 94 percent complete by Sunday, more than three weeks earlier than average. Soybean harvest reached 59 percent complete, while the sorghum harvest was 37 percent finished.
Range and pasture conditions are rated as 80 percent poor to very poor.