Winter Weather Advisory Posted for Panhandles
KSCB News - April 9, 2013 3:59 pm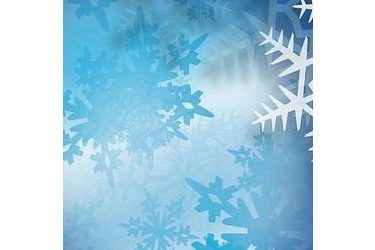 URGENT – WINTER WEATHER MESSAGE
NATIONAL WEATHER SERVICE AMARILLO TX
313 PM CDT TUE APR 9 2013
OKZ001>003-TXZ001>020-100415-
/O.NEW.KAMA.WW.Y.0007.130409T2100Z-130410T1200Z/
CIMARRON-TEXAS-BEAVER-DALLAM-SHERMAN-HANSFORD-OCHILTREE-LIPSCOMB-
HARTLEY-MOORE-HUTCHINSON-ROBERTS-HEMPHILL-OLDHAM-POTTER-CARSON-
GRAY-WHEELER-DEAF SMITH-RANDALL-ARMSTRONG-DONLEY-COLLINGSWORTH-
INCLUDING THE CITIES OF…BOISE CITY…KEYES…GUYMON…BEAVER…
FORGAN…DALHART…STRATFORD…SPEARMAN…GRUVER…PERRYTON…
BOOKER…HIGGINS…FOLLETT…HARTLEY…CHANNING…DUMAS…
BORGER…MIAMI…CANADIAN…VEGA…AMARILLO…PANHANDLE…
WHITE DEER…PAMPA…SHAMROCK…WHEELER…HEREFORD…CANYON…
CLAUDE…CLARENDON…WELLINGTON
313 PM CDT TUE APR 9 2013
…WINTER WEATHER ADVISORY IN EFFECT UNTIL 7 AM CDT WEDNESDAY…
THE NATIONAL WEATHER SERVICE IN AMARILLO HAS ISSUED A WINTER
WEATHER ADVISORY FOR FREEZING DRIZZLE…BLOWING SNOW…AND SNOW…WHICH
IS IN EFFECT UNTIL 7 AM CDT WEDNESDAY.
* EVENT…AN APPROACHING UPPER LEVEL LOW WILL BRING INCREASING
PRECIPITATION CHANCES ACROSS THE PANHANDLES THIS AFTERNOON THROUGH
WEDNESDAY MORNING. THE PRECIPITATION TYPE IS EXPECTED TO BEGIN AS A
MIX OF FREEZING DRIZZLE AND SNOW ACROSS THE OKLAHOMA AND WESTERN
TEXAS PANHANDLE. WHILE WIDESPREAD ICE ACCUMULATIONS ARE NOT
EXPECTED…SOME ISOLATED LIGHT ICE ACCUMULATIONS MAY BE POSSIBLE ON
ELEVATED SURFACES. DURING THE EVENING ANY MIXED PRECIPITATION WILL
TRANSITION TO ALL SNOW. STRONG SURFACE WINDS OF 20 TO 30 MPH WITH
HIGHER GUSTS WILL CAUSE PERIODS OF REDUCED VISIBILITIES FROM THIS
EVENING INTO WEDNESDAY MORNING. ALSO A PERIOD OF ENHANCED SNOW
ACCUMULATIONS AFTER MIDNIGHT COULD LEAD TO STORM TOTAL
ACCUMULATIONS NEAR 1 INCH EAST OF A HOOKER TO CLAUDE LINE.
WEDNESDAY MORNING WINTRY PRECIPITATION WILL COME TO AN END AS THE
UPPER LEVEL LOW MOVES EAST OF THE PANHANDLES.
* TIMING…PERIODS OF LIGHT FREEZING DRIZZLE AND SNOW ARE EXPECTED
THIS AFTERNOON THROUGH THE EARLY EVENING HOURS FOR THE OKLAHOMA AND
WESTERN TEXAS PANHANDLE. ANY FREEZING DRIZZLE AND SNOW MIX IS
EXPECTED TO TRANSITION TO ALL SNOW DURING THE EARLY EVENING HOURS.
AT THIS POINT SNOW AND BLOWING SNOW CAN BE EXPECTED TO PERSIST
UNTIL WEDNESDAY MORNING.
* IMPACTS…BLOWING SNOW MAY REDUCE VISIBILITIES BELOW A QUARTER MILE
AT TIMES. THE COMBINATION OF LIGHT FREEZING DRIZZLE…SNOW…AND
BLOWING SNOW MAY CAUSE ROADS…BRIDGES…AND OVERPASSES TO BECOME
SLICK IN SPOTS…FURTHER CAUSING HAZARDOUS DRIVING CONDITIONS.
PRECAUTIONARY/PREPAREDNESS ACTIONS…
A WINTER WEATHER ADVISORY MEANS THAT PERIODS OF SNOW…SLEET…OR
FREEZING RAIN WILL CAUSE TRAVEL DIFFICULTIES. BE PREPARED FOR
SLIPPERY ROADS AND LIMITED VISIBILITIES…AND USE CAUTION WHILE
DRIVING.