Winter Weather Advisory for Panhandles
KSCB News - April 2, 2013 3:54 pm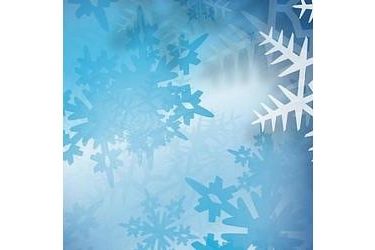 .URGENT – WINTER WEATHER MESSAGE
NATIONAL WEATHER SERVICE AMARILLO TX
510 AM CDT WED APR 3 2013
OKZ001>003-TXZ001>010-031800-
/O.CON.KAMA.WW.Y.0006.000000T0000Z-130403T1800Z/
CIMARRON-TEXAS-BEAVER-DALLAM-SHERMAN-HANSFORD-OCHILTREE-LIPSCOMB-
HARTLEY-MOORE-HUTCHINSON-ROBERTS-HEMPHILL-
INCLUDING THE CITIES OF…BOISE CITY…KEYES…GUYMON…BEAVER…
FORGAN…DALHART…STRATFORD…SPEARMAN…GRUVER…PERRYTON…
BOOKER…HIGGINS…FOLLETT…HARTLEY…CHANNING…DUMAS…
BORGER…MIAMI…CANADIAN
510 AM CDT WED APR 3 2013
…WINTER WEATHER ADVISORY REMAINS IN EFFECT UNTIL 1 PM CDT THIS
AFTERNOON…
A WINTER WEATHER ADVISORY FOR FREEZING RAIN AND SNOW REMAINS IN
EFFECT UNTIL 1 PM CDT THIS AFTERNOON.
* EVENT…FREEZING RAIN AND SNOW ARE EXPECTED ACROSS THE OKLAHOMA
PANHANDLE AND ALL BUT THE SOUTHEAST TEXAS PANHANDLE. TOTAL SNOWFALL
ACCUMULATIONS OF UP TO 2 INCHES ARE POSSIBLE.
* TIMING…FREEZING RAIN MAY MIX WITH SNOW THIS MORNING. ALL
PRECIPITATION IS EXPECTED TO TAPER OFF BY EARLY THIS
AFTERNOON.
* IMPACTS…ROADS WILL BECOME ICY IN SPOTS FROM THE COMBINATION
OF LIGHT SNOW AND FREEZING RAIN. ELEVATED SURFACES SUCH AS
BRIDGES AND OVERPASSES WILL BE MOST PRONE TO ICING.
PRECAUTIONARY/PREPAREDNESS ACTIONS…
A WINTER WEATHER ADVISORY MEANS THAT PERIODS OF SNOW…SLEET…OR
FREEZING RAIN WILL CAUSE TRAVEL DIFFICULTIES. BE PREPARED FOR
SLIPPERY ROADS AND LIMITED VISIBILITIES…AND USE CAUTION WHILE
DRIVING.
&&
$$