Wind Advisory,and Freeze Warning Continues Tuesday
KSCB News - April 22, 2013 6:05 am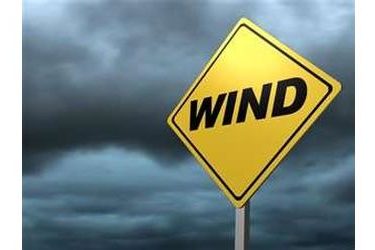 URGENT – WEATHER MESSAGE
NATIONAL WEATHER SERVICE DODGE CITY KS
257 AM CDT TUE APR 23 2013
…HARD FREEZE IS EXPECTED EARLY THIS MORNING AND AGAIN TONIGHT…
.A VERY COLD AIRMASS WILL RESULT IN PROLONGED SUB-FREEZING
TEMPERATURES BEGINNING EARLY THIS MORNING. TEMPERATURES ARE
EXPECTED TO FALL BELOW 28 DEGREES OVER MUCH OF SOUTHWEST KANSAS BY
DAYBREAK. TEMPERATURES WILL FALL INTO THE LOWER TO MID 20S TUESDAY
NIGHT.
KSZ074>076-080-081-084>090-231800-
/O.CON.KDDC.HZ.W.0002.000000T0000Z-130424T1300Z/
/O.CON.KDDC.WI.Y.0015.000000T0000Z-130423T1800Z/
STANTON-GRANT-HASKELL-KIOWA-PRATT-MORTON-STEVENS-SEWARD-MEADE-
CLARK-COMANCHE-BARBER-
INCLUDING THE CITIES OF…JOHNSON CITY…ULYSSES…SUBLETTE…
SATANTA…GREENSBURG…HAVILAND…PRATT…ELKHART…RICHFIELD…
HUGOTON…MOSCOW…LIBERAL…KISMET…MEADE…FOWLER…ASHLAND…
MINNEOLA…COLDWATER…PROTECTION…MEDICINE LODGE…KIOWA…
SUN CITY
257 AM CDT TUE APR 23 2013
…HARD FREEZE WARNING REMAINS IN EFFECT UNTIL 8 AM CDT
WEDNESDAY…
…WIND ADVISORY REMAINS IN EFFECT UNTIL 1 PM CDT THIS
AFTERNOON…
* TIMING…HARD FREEZING TEMPERATURES WILL CONTINUE THROUGH 8 AM
CDT WEDNESDAY.
* WINDS…NORTH 25 TO 35 MPH.
* TEMPERATURE…23 TO 28 DEGREES TONIGHT. FROM 21 TO 25 DEGREES
TUESDAY NIGHT.
* IMPACTS…THESE CONDITIONS WILL KILL CROPS AND OTHER SENSITIVE
VEGETATION. PLANTS NORMALLY LEFT OUTDOORS SHOULD BE COVERED OR
BROUGHT INSIDE AWAY FROM THE COLD. STRONG WINDS CAN MAKE
DRIVING DIFFICULT.
PRECAUTIONARY/PREPAREDNESS ACTIONS…
A HARD FREEZE WARNING MEANS SUB-FREEZING TEMPERATURES ARE
IMMINENT OR HIGHLY LIKELY. THESE CONDITIONS WILL KILL CROPS AND
OTHER SENSITIVE VEGETATION.
WINDS THIS STRONG CAN MAKE DRIVING DIFFICULT…ESPECIALLY FOR
HIGH PROFILE VEHICLES. USE EXTRA CAUTION.