Wind Advisory Posted for Thursday
KSCB News - April 17, 2013 4:05 pm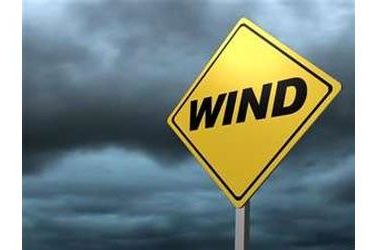 URGENT – WEATHER MESSAGE
NATIONAL WEATHER SERVICE DODGE CITY KS
1156 PM CDT WED APR 17 2013
…STRONG NORTH WINDS CONTINUE OVERNIGHT…
.A STRONG UPPER LEVEL DISTURBANCE IS CURRENTLY MOVING INTO THE
PLAINS. AS IT DOES…STRONG NORTH WINDS WILL CONTINUE ACROSS
WESTERN KANSAS. THE STRONG WINDS SHOULD CONTINUE UNTIL LATE
MORNING THURSDAY.
KSZ030-031-043>046-061>066-074>081-084>090-181300-
/O.CON.KDDC.WI.Y.0014.130418T0500Z-130418T1700Z/
TREGO-ELLIS-SCOTT-LANE-NESS-RUSH-HAMILTON-KEARNY-FINNEY-HODGEMAN-
PAWNEE-STAFFORD-STANTON-GRANT-HASKELL-GRAY-FORD-EDWARDS-KIOWA-
PRATT-MORTON-STEVENS-SEWARD-MEADE-CLARK-COMANCHE-BARBER-
INCLUDING THE CITIES OF…WAKEENEY…CEDAR BLUFF RESERVOIR…
HAYS…ELLIS…SCOTT CITY…DIGHTON…NESS CITY…LA CROSSE…
RUSH CENTER…SYRACUSE…LAKIN…DEERFIELD…GARDEN CITY…
KALVESTA…JETMORE…HANSTON…LARNED…BURDETT…ST. JOHN…
STAFFORD…HUDSON…JOHNSON CITY…ULYSSES…SUBLETTE…SATANTA…
CIMARRON…MONTEZUMA…DODGE CITY…BUCKLIN…KINSLEY…LEWIS…
GREENSBURG…HAVILAND…PRATT…ELKHART…RICHFIELD…HUGOTON…
MOSCOW…LIBERAL…KISMET…MEADE…FOWLER…ASHLAND…MINNEOLA…
COLDWATER…PROTECTION…MEDICINE LODGE…KIOWA…SUN CITY
1156 PM CDT WED APR 17 2013 /1056 PM MDT WED APR 17 2013/
…WIND ADVISORY REMAINS IN EFFECT UNTIL NOON CDT /11 AM MDT/
THURSDAY…
* TIMING…MIDNIGHT CDT UNTIL NOON CDT THURSDAY
* WINDS…INCREASING FROM THE NORTH AT 25 TO 35 MPH WITH GUSTS
TO 45 MPH.
* IMPACTS…DRIVING WILL BE DIFFICULT…ESPECIALLY ON EAST-WEST
ROADS. LIGHTWEIGHT ITEMS LIKE TRASH CONTAINERS AND LAWN
FURNITURE SHOULD BE SECURED TO KEEP IT FROM BLOWING AROUND.
PRECAUTIONARY/PREPAREDNESS ACTIONS…
WINDS THIS STRONG CAN MAKE DRIVING DIFFICULT…ESPECIALLY FOR
HIGH PROFILE VEHICLES. USE EXTRA CAUTION.