Wheat Planting Progressing
KSCB News - October 15, 2012 9:07 pm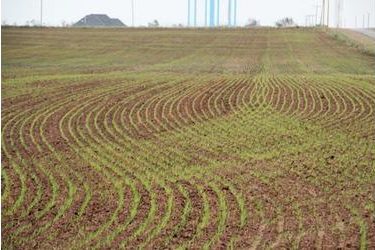 Kansas farmers are nearly done planting winter wheat, with 81 percent of the crop now seeded.
Kansas Agricultural Statistics Service also says in a report Monday that 44 percent of the winter wheat has emerged.
The agency even offered an early condition report for the 2013 crop, with 10 percent of the newly planted wheat already rated poor to very poor. Forty-eight percent of the wheat is rated in fair condition, with 40 percent rated good and 2 percent in excellent condition.
Meanwhile, fall harvest is nearing the end for the Kansas corn crop, with 90 percent of it now cut. That is a couple of weeks earlier than usual.
About 17 percent of the state's soybeans and 24 percent of the sorghum crop have been harvested.