Washburn University Honors McQueen
Joe Denoyer - May 14, 2017 8:22 pm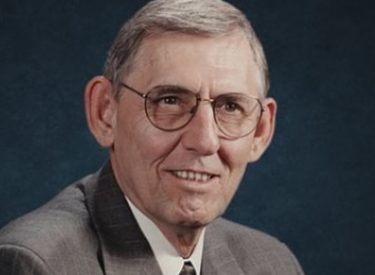 Washburn University Gave honorary doctorates during spring 2017 commencement ceremonies May 13, 2017. The honorary degree is the highest academic recognition Washburn University can bestow. The recipients have demonstrated high standards of excellence in their life and work as evidenced by scholarship, public service, and in commitment to the development of Washburn University. Receiving this honor was Liberals Kerry McQueen.
Kerry E. McQueen, doctor of law
Kerry E. McQueen was born in Kirwin, Kan. He received a Bachelor of Science in business from Fort Hays State University in 1961, and earned his Juris Doctor from Washburn University School of Law in 1965.
McQueen is an accomplished civil litigator and stockholder and president of Sharp McQueen, P.A., with offices in Liberal and Overland Park, Kan. He was admitted to the Kansas and U.S. District Court, District of Kansas in 1965; the U.S. Court of Appeals, 10th Circuit in 1969 and the U.S. District Court Northern District of Oklahoma in 1976. McQueen has devoted the majority of his practice to civil litigation, antitrust, collective bargaining agreement arbitration, education, health, and workers' compensation law and has served as the firm's managing stockholder since 1991.
He is a Fellow of the American College of Trial Lawyers, where he served on the State Committee from 1993-98, and an Associate of the American Board of Trial Advocates, where he served as president of the Kansas Chapter from 1985-86. McQueen is past chairman of the Kansas Board of Examiners of Court Reporters served from 1998 to 2013 and was elected to the Kansas Supreme Court Nominating Commission from 2006-14. He is a member and past president of the Seward-Haskell County Bar Association. McQueen is a member of the Kansas Bar Association and served as past secretary and past member of the Board of Governors. He is a member and past board member of the Kansas Association of Defense Counsel. McQueen is a member of the Southwest Kansas Bar Association, the American Bar Association, the Kansas Bar Foundation, the Association of Defense Trial Attorneys, the Kansas Association of Hospital Attorneys, the American Academy of Hospital Attorneys, and a past member of the Defense Research Institute, Inc.
McQueen is listed in Best Lawyers of America and the Missouri and Kansas Super Lawyers Top 100. McQueen received the William Kahrs Lifetime Achievement Award from the Kansas Association of Defense Counsel in 2010.