Vehicle Theft Ends In High Speed Chase For Liberal Police Dept.
KSCB News - September 3, 2013 4:45 pm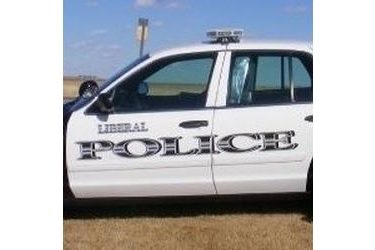 On Tuesday, September 03, 2013, at about 5:40 a.m., a citizen reported the theft of a white, 2000 Pontiac Grand Am from the 900 block of South Pennsylvania. The vehicle had been left unlocked and running when it was stolen.
At about 9:10 a.m., officers observed the stolen vehicle at 15th Street and Kansas Avenue traveling north. Officers attempted to stop the vehicle. The driver fled and a pursuit ensued. The pursuit was joined by the Kansas Highway Patrol and the Seward County Sheriff's Department. The driver was apprehended at the 2500 block of Ridge Road where he was taken into custody without further incident. There were no other occupants in the vehicle.
The suspect, a 31 year old male, was taken to Southwest Medical Center by a police officer for the treatment of a non-life threatening injury.
An affidavit will be filed with the Seward County Attorney's office seeking charges of theft, conspiracy, fleeing and attempting to elude, and driving while license suspended.