US-400 Road Work Ready to Begin
KSCB News - August 27, 2009 12:00 am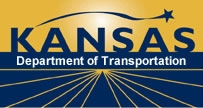 The Kansas Department of Transportation expects a resurfacing project on US-400 from Dodge City to Ford to begin by Tuesday, September 1, weather permitting. The project runs from the east city limits of Dodge City to the north city limits of Ford, a distance of about 14.5 miles
Heft and Sons, L.L.C., of Greensburg, Kansas, is the primary contractor on this approximately $2.5 million project, with Dustrol, Inc., of Towanda, Kansas, handling the first phase of constructionź??recycling the top two inches of asphalt. The second phase calls for covering the surface with a thin asphalt layer. Crews will work from Ford to Dodge City on the westbound lane and then work back toward Ford on the eastbound lane.
During construction, traffic will be reduced to one lane through the work zone, guided by a pilot car. Drivers can expect delays of 15 minutes or less.
Depending on the weather, the Kansas DOT expects the work to be completed in October.
If you have questions on these resurfacing projects, you may call Dale Luedke, Area Engineer in KDOTź??s Dodge City office at 620-227-6122, or Kirk Hutchinson, KDOT Southwest Public Affairs Manager, at 620-276-3241.