UPDATE:Endangered Child Found
KSCB News - July 1, 2015 4:00 pm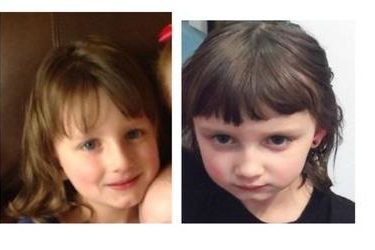 UPDATE:
A missing 5-year-old Colorado girl has been found safe.
On Wednesday, the Colorado Bureau of Investigation said Sidney Carlisle was taken from her home by her mother, Kiri McMillion, who does not have custody rights.
They believed she was traveling to western Kansas, so they reached out to the public for help.
McMillion was arrested.
The Colorado Bureau of Investigation is searching for an endangered missing child from Colorado Springs.
The child is identified as 5-year-old Sidney Carlisle. She was last seen in front of her home in a pink Snoopy dress.
The bureau says Kiri McMillion allegedly arrived at Sidney Carlisle's home and forcibly picked her up. McMillion left in a vehicle that has since been recovered in Yuma, Colorado.
The bureau indicated that the Carlisle and McMillion may be traveling into western Kansas. They do not know the vehicle currently being used.
If the public has information, they may call 911, the Colorado Springs Police Department at 719-444-7000 or the Colorado Bureau of Investigation at 303-239-4211.