Tornado That Hit In Kearny County Rated An EF-2
KSCB News - April 26, 2010 12:00 am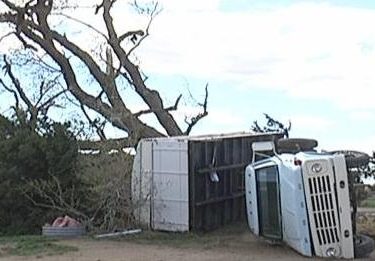 A tornado that caused damage in Kearny County Thursday night has been rated an EF-2. EF-2 tornadoes can produce winds estimated at more than 110 miles per hour.
National Weather Service meteorologists surveyed damage from several tornadoes reported Thursday night. They determined the tornado that struck Kearny County was the strongest.
The tornado hit in a rural area, uprooting trees, snapping power poles and causing damage to farm buildings.