Tomlinson and Gonzalez Named All League
KSCB News - August 24, 2010 12:00 am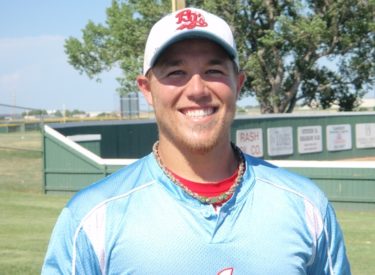 After a 22-12 second place finish in the Jayhawk League, only two Bee Jays make the first team all Jayhawk League team. Shortstop Kelby Tomlinson from Seward hit .340 with one homer, 30 RBI's, 13 doubles, and four triples. Pitcher Paul Gonzalez finished 7-0 with a 1.98 ERA.
Here's the first team:
1B- Brock Green- Dodge City
2B- Karch Kowalczyk- Dodge City
SS- Kelby Tomlinson- Liberal
3B- KC Pfister- Haysville
C- Ben Harty- Haysville
OF- Brian Martin- Hays
OF- Zach Noonan- El Dorado
OF- Gary Owens- Haysville
DH- Cam Brown- Hays
UTL- Kirk Walker- El Dorado
SP- Andrew Heck- Hays
SP- David Harden- Haysville
SP- Paul Gonzalez- Liberal
Closer- Heath Wyatt- Haysville
Liberal's first baseman Blake Bergeron (.354 11 HR, 62 RBI's), third baseman Richard Bohlken (.277, 4 HR 31 RBI's), catcher Mike McArthy (.387 and 15 RBI's), outfielder Marc Gomez (.348, 5 HR, and 42 RBI), designated hitter Kyle Borden (.324, 5 HR, and 23 RBI), and pitcher Mike McBride (5-2 and 3.17 ERA) were named second team all league.