The 2013 Measurement and Pipeline Institute is Scheduled for Sept. 10-11
KSCB News - September 3, 2013 11:23 am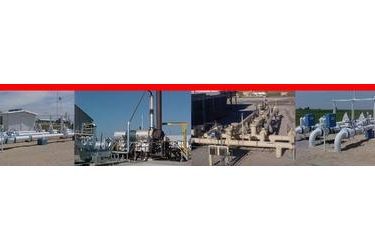 The 2013 Measurement and Pipeline Institute is scheduled for Sept. 10-11 at the Seward County Event Center in Liberal, Kansas.
For 61 years, the combined institute for measurement and pipeline has proven ideal for field operators, technicians, maintenance crews, production supervisors and superintendents. The institute features a variety of lectures, discussions, demonstrations, hands-on sessions and industry exhibits to inform participants about the maintenance and operation of measurement and pipeline equipment. Exhibitors will also display products that are on the cutting edge of technology for the measurement and pipeline industry.
Under the guidance of the Petroleum Industry Education Committee and with management support provided by Seward County Community College/Area Technical School in Liberal, Kansas, the Measurement & Pipeline Institute has gained a national reputation for excellence.
This year's institute brings classes on ABB Totalflow: Basic and Advanced, Basic and Advanced Electricity, Composite Repair, Fisher Roc: Basic, Fisher Roc: Advanced Part 1 and 2, Flame Detection, Line Locating, O2 Monitoring, Smart Pigging, Valve Maintenance, Oilfield Production Measurement, FreeWave, Liquid Measurement, Mysteries of Corrosion, Rectifiers for Dummies, Tank Level Sensors, Tube Bending
Session presenters are Cris Angelos, Kinder Morgan, Colorado Springs, Colo.; Travis Beran, Subsurface Solutions, Gretna, Neb.; Lonnie Broce, Fanshier Corrosion, Great Bend; Matthew Brummer Rosemount, Chanhassen, Minn.; Ken Croy, Swagelok, Liberal; Bart Davis, NRI, Seabrook, Texas; Bill Davis, Enduro Pipeline Services, Tulsa, Okla.; Tommy Duncan, JACAM Chemicals 2013, Sterling; Francis Forbes, Pioneer Natural Resources, Ulysses; Curt Goldman, FreeWave Technologies, Boulder, Colo.; Tommy Grace, Cameron Valves and Measurement, Farmington, N.M.; Kevin Green, ABB, Evergreen, Colo.; Mike Kohlmann, ABB, West Bend, Wisc.; Preston Lopeman, Experitec, Wichita; Larry McGee, Emerson Process Management, Calgary, AB; Troy McLean, Micro Motion, Chesterfield, Mo.; Vincent Orth. Barton County Community College, Great Bend; Colby Waldo, ABB, Bartlesville, Okla.; and Tom White, Experitec, Liberal.
Public viewing for the exhibitors is Tuesday, September 10 from 4:15 p.m. to 5:30 p.m.
The cost is $85. To learn more or sign up for the institute, call 620-417-1170, email b&[email protected] <mailto:[email protected]> or go online to www.gasmeasurement.info.
Members of the Measurement and Pipeline Committee are Bart Banning, Tyrone, Okla.; Delbert Boese, Pratt; Mike Brown, Wentzville, Mo; Charles Cambern, Mike Riedel, Paul Salley, Tom White, all of Liberal; Norma Jean Dodge and Jennifer Farmer, SCCC/ATS; Joy Lewis, Hugoton; Dean Lies, Wichita; Butch McPhail, Cimarron; Greg Stelzer, Elkhart; Mark Weeks, Amarillo, TX; and Jimmy Williams, Richfield.