Test Weights, Protein Down In 2015 Wheat Crop
KSCB News - September 8, 2015 8:14 am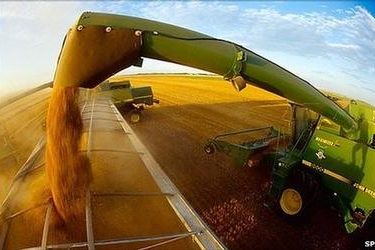 Preliminary data of wheat samples from 47 counties in Kansas shows test weights and protein were both down for this year's crop.
The report from the National Agricultural Statistics Service and Kansas Grain Inspection Service released Thursday is the only wheat quality report the agencies plan to release for the 2015 wheat harvest.
It shows an average test weight of 59.9 pounds per bushel, down from the 60.5 pounds per bushel a year ago.
Protein content averaged 12.7 percent, down from last year's 13.4.
Just 53 percent of the samples graded as No. 1 wheat — well below the 73 percent that got the top rating a year ago.
About 38 percent of the samples graded as No. 2 wheat and 9 percent graded as No. 3 or below.