SWMC Welcomes New General Surgeon
KSCB News - April 13, 2012 10:27 am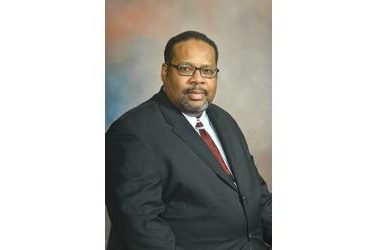 LIBERAL, KS – Southwest Medical Center is proud to announce the arrival of general surgeon, Dr. Rory Howard to the local medical community.
Originally from Buffalo, New York, Dr. Howard is excited to be a part of a rural community.
"I don't like the rush of the big city – I prefer the small town feel here," he said, adding that the people and Southwest Medical Center were a big draw for this area. "The people here are nice and the facility upgrades are very impressive at the hospital."
Howard has been around medicine most of his life – his mother is a nurse. He knew when he went into high school that being a physician was the direction he wanted to take with his life.
"The most rewarding part of being a physician is that I can help people," he said. "Most patients go away with a cure – and that's what it's all about."
Patients can expect Howard to be "straight forward" with them about their care.
Prior to coming to Liberal, Howard served as the Chief of General Surgery at Bassett Army Community Hospital in Ft. Wainwright, Alaska, a position he had held since December of 2006. He entered the United States Army in August 1978.
Howard completed medical school at the University of Kansas School of Medicine in Kansas City in December of 1997 and his undergraduate education at the United States Military Academy in West Point, New York. He completed his surgical residency at Upstate Medical University State University of New York in Syracuse, New York.
He and his wife, Rhonda, have two children: Deanna, 19; and Rory II, 15. Prior to coming to Liberal, Rhonda was working as a human resource director in Alaska. Deanna is a student at the University of Alaska, Fairbanks and Rory II is currently a sophomore in high school. In his spare time, Howard enjoys hunting, fishing and reading. An active community member while in Alaska, Howard plans to continue that practice as a new resident of the Liberal community.
Dr. Howard arrived in Liberal April 9 and will begin seeing patients April 16. To make an appointment with Dr. Howard, call 620-624-4946. His practice will be located at Advanced Surgical Associates, 1411 West 15 th Street in Liberal with Dr. John Buie.