Sumner State Bound Again
KSCB News - October 11, 2011 6:48 am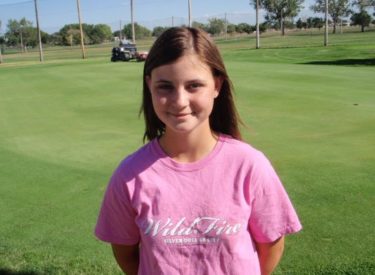 Evan Sumner is going to state. The LHS junior shot her career low 90 Monday at Salina Municipal golf Course. The score was good enough to place her 7th overall. Head coach Kody Thexton is understandably excited about Evan's accomplishment. "This is her first regional medal and she was very excited to earn it. Evan has been working her rear off lately and i am glad to see the results. She picked a great time to shoot her best score. I am very proud of her."
Unfortunatly her teammate Jamie Brond was not as fortunate, she shot a 105 and missed qualifing by 3 shots. Thexton says he was hopeful Jamie would make it back to state. "I was dissapointed for Jamie, I really wanted her to go back to state this year. As for Evan; she has qualified for state every year she has played golf. That is an awesome acomplishment for any golfer."
The regional was won by Hays, the top individual was Alissa Kim from Salina Central with a score of 77.
State golf will be held at Smoky Hill country club in Hays on Monday the 17th.