Statewide Crackdown On Drunk Driving To Begin
KSCB News - August 12, 2010 12:00 am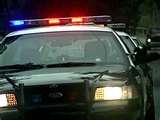 Authorities are promising to crack down on drunk driving as statistics show problems with impaired drivers continue to climb in Kansas. Police are trying to make the message clear that if you get behind the wheel impaired, they will find you and take you to jail.
A statewide crackdown starts next week with extra officers on the streets looking for drunk drivers.
According to the Kansas Department of Transportation, accidents across the state are down overall, but DUI crashes have actually risen slightly. That ??s part of the reason why a statewide crackdown on drinking and driving
??
The statewide crackdown begins next weekend and runs through Labor Day. It will include DUI checkpoints as well as officers working overtime patrolling the streets. A state grant will pay to have the extra officers on patrol.