Spencer Brownes Under New Ownership
KSCB News - February 5, 2017 8:49 pm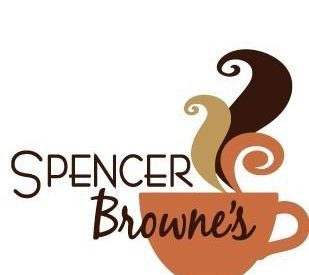 Spencer Browne's Coffee House in Liberal Kansas is pleased to announce that Aleta Pope and Amanda Brown have purchased the company effective February 1st 2017.
Founded in December 2009, Spencer Browne's has a history of big city tastes and a home town feel. Spencer Browne's was just recently ranked 3rd coolest coffee shop in Kansas! (http://bestthingsks.com/coffee-shops-cafes/) Founders Carol and Shannon Francis, and Susan Lukwago – together with wonderful staff – are proud to have brought Spencer Browne's this far and Amanda and Aleta are just as excited to take it to the next level.
Spencer Browne's will continue to be family and locally-owned, providing all the great coffee, tea, smoothies, frappes and panninis, salads, breakfast and baked treats as it has done in the past. However, be on the lookout for new items and specials.
Spencer Browne's is open 7am to 7pm Monday through Saturday. Please connect with us on Facebook and Twitter and at 620-626-5556.