Special Session Of Congress Adjourns
KSCB News - September 5, 2013 8:28 am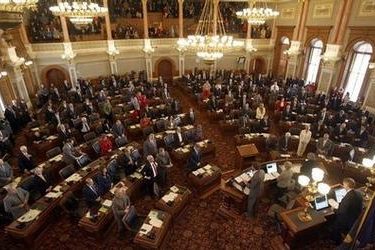 Kansas legislators have adjourned their special session.
Lawmakers wrapped up business Wednesday in only two days. They approved a bill repairing a law allowing convicted murderers to be sentenced to at least 50 years in prison.
The Senate also approved multiple appointments by Governor Sam Brownback, including the appointment of chief counsel Caleb Stegall to the Kansas Court of Appeals.
The House adjourned at 5:21 p.m. The Senate followed six minutes later.
It was the Legislature's first special session since 2005, when lawmakers were ordered by the Kansas Supreme Court to increase funding on public schools.
This year's special session was the 22nd in state history.
The only other two-day special session was in 1989 to extend a deadline for owners of homes and businesses to pay property taxes.