Skin Spikers Slump in Tournament
KSCB News - September 19, 2011 6:45 am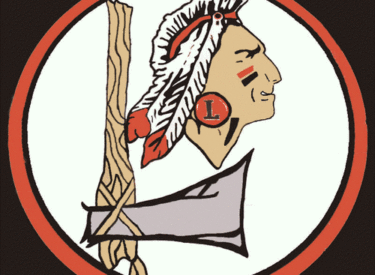 LIBERAL VOLLEYBALL TOURNAMENT

SEPTEMBER 17, 2011

Court 1 (East)

Court 2 (West)

Court 3 (Small Gym)

8:30am

Liberal vs. Sublette

Hugoton vs. SWH

Dodge City vs. Elkhart

25-18; 25-12

15-25; 15-25

18-25; 26-24; 25-21

Scott City vs. Ulysses

Dodge City vs. Colby

Sublette vs. Wichita SE

16-25; 16-25

17-25; 25-20; 15-25

22-25; 16-25

Liberal vs. Wichita SE

Colby vs. SWH

Hugoton vs. Elkhart

25-19; 25-14

25-14; 25-17

25-15; 25-18

Liberal vs. Ulysses

Scott City vs. Sublette

Hugoton vs. Dodge City

13-25; 22-25

25-10; 25-15

25-23; 17-25; 16-25

Wichita SE vs. Ulysses

Hugoton vs. Colby

Elkhart vs. SWH

18-25; 20-25

16-25; 15-25

21-25; 25-13; 26-24

Liberal vs. Scott City

Elkhart vs. Colby

Sublette vs. Ulysses

17-25; 25-21; 18-25

6-25; 14-25

12-25; 12-25

Dodge City vs. SWH

Scott City vs. Wichita SE

25-17; 25-17

25-22; 25-18

Court 1

Court 2

Ulysses vs. Dodge City

Colby vs. Scott City

25-15; 25-21

25-11; 25-16

Championship

3rd Place

Ulysses vs. Colby

Scott City vs. Dodge City

24-26; 6-25

25-18; 20-25; 25-16

MVP: Shelby Gardner – Colby

All Tournament Team:

Connie Nguyen – Wichita SE

Bailey Nickel – Scott City

Nicole Kinser – Hugoton

Brenna Briggs – Dodge City

Rebi Jacobs – Southwestern Heights

Kaylea Britton – Ulysses

Jai Chapman – Liberal
LHS Statistics:
LHS defeats Sublette 25-18, 25-12
– Cisneros 3 aces, Chapman 6 kills, Darroch 4 kills, Garcia 11 assists
LHS defeats Wichita Southeast 25-19, 25-14
– Cisneros 7 aces, Chapman 8 kills, Adams 4 kills, Chapman 6 digs
Ulysses defeats LHS 25-13, 25-22
– Darroch 5 kills, Garcia 10 assists, Cisneros 14 digs
Scott City defeats LHS 25-17, 21-25, 25-18
– Chapman 10 kills, Garcia 13 assists, Cisneros 11 digs
Quote from head coach Thais Baziquetto: ""We have to start playing with more energy out there. We seem to be getting behind in every match and have to fight an uphill battle every set. We lost a couple of matches this weekend to good teams and we just need to try and keep improving so we can be where we need to be at the end of the season".